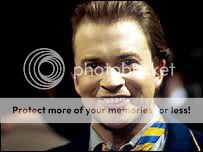 In my book, I give various examples of press stories about Tribunals which a moment's checking would have shown to be predominantly false:
• a personnel magazine's prediction that swine flu would lead to a sharp increase in Tribunal health and safety claims (but the ET doesn't have the jurisdiction to hear health and safety cases)
• a business confederation's survey finding that Labour's employment law changes had cost business £73 billion altogether (including nearly £500 million for "reforms" to sex discrimination law, which had barely changed the law at all)
• stories in years when the total number of Tribunal claims has fallen, focusing on specific jurisdictions where the number of claims has risen, chosen to give the false impression that total claims are rising
To this august company can be added the sub-editor who provided the title to Louisa Peacock's article in Friday's Daily Telegraph 'Discrimination claims expected to soar in 2012'.
The piece says, in summary, that there will be more discrimination claims in 2012 because of changes taking effect on 6 April 2012 increasing the period of continuous service an employee needs to bring a claim from one year to two. Discrimination claims have no minimum service requirement, so some of the missing unfair dismissal claims will be repackaged as discrimination claims. For that reason, we should expect more discrimination claims in 2012.
Now, the real news here is clearly that the government is making changes to employment law, through regulations rather than legislation (i.e. with minimal parliamentary scrutiny) which will reduce the total number of Tribunal claims. Only in that Pravda-in-reverse world where all claims by workers are inherently wrong could it make sense to translate the reality that total claims will fall sharply into the Telegraph-speak of: but (*cough* – affects tone of moral outrage) a minority of claims will still be heard.
The other, more specific, stupidity is this: the changes to unfair dismissal law take effect only for employees starting after 6 April 2012. IE a worker recruited on 5 April 2012, will still be able to bring an unfair dismissal claim if sacked after 5 April 2013, because they will only require a year's continuous employment in order to bring their claim.
IE, if the changes to unfair dismissal are going to have an effect – and particularly if they are going to have more of an effect that the Telegraph seems to think possible – the first possible date at which this will kick in will be 6 April 2013, and probably the effects will not be significant until winter 2013-4 at the earliest.
The changes to the unfair dismissal qualification period could not have an effect on the number of discrimination claims in 2012.
The very nicest thing you can say about the headline is that it does a poor job of explaining the law to the readers of that newspaper.