Monday 30th April 2012 at 6:00am
This month we witnessed the first steps in the coalition's plans for the reform of the tribunal system. New employees taken on after 6 April 2012 only qualify for protection against unfair dismissal after being continuously employed for two years (up from the previous one year). Simple unfair dismissal claims will be reserved to one employment judge rather than the present tribunal with two lay panel members. The maximum costs that may be ordered by a tribunal will rise from £10,000 to £20,000. Due to follow, over succeeding months, are a watering down of employers' obligations on transfers of employment and in redundancy situations.
Dramatic change
The government's most dramatic change to the tribunal system will be the introduction of issuing and hearing fees for claimants, ie workers, but not for respondents, ie companies. The proposed fees for an unlawful deduction of wages claim will be of the order of £400, rising to £1,500 for a discrimination claim.
The ground for these "reforms" has been prepared by a press campaign to the effect that most employment tribunal claims are dubious, weak or vexatious, that the average cost to an employer of defending a tribunal claim is £125,000 per claim (British Chambers of Commerce (BCC)), and that seen as a whole the tribunal system is as bleak as "Dante's vision of the inferno" (the Financial Times).
But the majority of tribunal claims that make it to a contested hearing succeed (roughly 60% in 2010–11). Meanwhile, a careful check of the BCC document in which the figure of £125,000 per claim appeared shows that it was the guess of a single personnel manager. The median awards for unfair dismissal and discrimination claims are a rather more miserly £4,500 and £7,000 respectively.
The press criticism of employment tribunals has distracted us from deeper problems with the system, which are likely to be aggravated by the coalition's planned changes. Here I will focus on two of them.
Lack of reinstatement
First, it is unjust that the vast majority of tribunal claimants who are dismissed will never be reinstated. Of the 10,000 unfair dismissal claims heard by the tribunal in 2010–11, only eight concluded with orders reinstating or re-engaging the claimant.
A reinstated claimant returns to colleagues she knows, and to a work environment in which she has the credit (in most cases) of good service prior to dismissal. Her salary is maintained at its old level and her prospects for the future are protected. A claimant who wins her claim but is not reinstated finds herself at the mercy of a job market, in which it always takes longer than hoped to find suitable work.
Employers know that tribunals will not reinstate successful claimants, and refuse to reinstate employees where an employee is dismissed and the employee appeals the dismissal. In the mid-1960s, in the industries which kept records, workers who raised internal appeals against dismissal succeeded in between one third and one fifth of all cases. Today, the success rate of internal dismissal appeals is undocumented, but experience suggests it is unlikely to be more than one or two per cent.
Our leading employment judge Elias LJ recently remarked in the Court of Appeal (of cases where an employee is suspended from work to enable allegations of misconduct to be investigated): "It would be an interesting piece of social research to discover to what extent those conducting disciplinary hearings subconsciously start from the assumption that the employee suspended in this way is guilty and look for evidence to confirm it" (Crawford & Anor v Suffolk Mental Health Partnership NHS Trust [2012] EWCA Civ 138, [2012] All ER (D) 132 (Feb)).
The fundamental cause of the declining independence of workplace structures of discipline and grievance is the certainty that once a worker is dismissed, they will not return. The interest of those remaining in the workplace rests, therefore, in convincing themselves that a dismissal is fair, irrespective of its actual merits.
Low awards
Second, the level of tribunal awards is appallingly low. The average wage in the UK is around £24,000; the average time between dismissal and a tribunal hearing is roughly one year; and the clear majority of tribunal claimants remain unemployed at the time of their hearing. Putting all these factors together, the average award should presumably therefore be of the order of £24,000. But the median unfair dismissal award was just £4,591 in 2010–11.
The gap between loss and remedy results from overlapping rules which give tribunals multiple grounds on which to reduce an award beneath the claimant's actual loss, plus artificial limits on the weekly wage which can be compensated.
Among the coalition's proposals for fees is the idea that where a worker agrees in advance to limit their claim to a maximum of £30,000 they should pay lower fees. In other words, "reform" will aggravate one of the worst aspects of the present system.
Much indeed needs to be changed; but the proposed reforms are going the wrong way about it.
David Renton is the author of Struck Out: Why Employment Tribunals fail workers and what can be done, published by Pluto Press & a barrister at Garden Court chambers. E-mail: davidr@gclaw.co.uk Website: www.gardencourtchambers.co.uk
(This article was first published in New Law Journal "Trials & tribulations", NLJ 27 April 2012, p 557.)
Friday 27th April 2012 at 6:00am
[from the Union News website]
by Phil Chamberlain
Barrister and author David Renton speaking at Blacklist Support Group meeting. Pic by Phil Chamberlain
A new book by a leading employment barrister calls for debate in the trade union movement about the role of employment tribunals as government changes are expected to make it even tougher for workers to win cases.
David Renton, from Garden Court Chambers, predicts increased industrial action as an already flawed system provides even fewer workers with a place to settle grievances.
Renton was inspired to write Struck Out five years ago, following a speech by Gordon Brown where the then chancellor characterised the system as out of control. Renton says this "rank opportunism", based on a false premise, has allowed the press to print a distorted picture ever since.
Using testimony and official documents the book gives a succinct history of the tribunal system and its current operation. Renton explains its key decisions and punctures the myths around it. In it, and on the accompanying blog, he also charts the impact government changes will have.
"It will be nice to think that workers will think 'we are still suffering injustice but we can't initiate claims so we will do what we say in the book; we will go back and strengthen our unions and where appropriate we will take industrial action', which I very much see as an alternative to the tribunals. But you also need to be realistic. The government's calculation is that the unions are weakened and so people aren't going to properly resist these reforms."
Renton believes that unions have for too long taken up a default position of defending tribunals – because no-one else does – when often they don't serve worker interests.
"I want there to be a policy discussion and a lively debate going on within the trade union movement," he says. "Trade unionists may disagree with parts of the book, but I want people talking and arguing and emerging with a different vision about how things might be. If we don't have that, the press will come up with these lies and there is no alternative vision and the system will get successively reworked in a direction that is hostile to trade unionism."
* Struck Out: Why employment tribunals fail workers and what can be done is published by Pluto Press
Wednesday 25th April 2012 at 6:00am
Part of the government's call for evidence on compensated no-fault dismissals also deals with the latest wheeze to come out from the Department of Business, Innovation and Skills, which is to introduce what the government is terming "protected conversations".
In the words of the latest consultation document, "We will consult later in the year on introducing a system of 'protected conversations', with the aim of enabling employers to more confidently raise issues such as poor performance in an open way, free from the worry it will be used as evidence in a subsequent tribunal claim"
The rationale goes something like this. It is presently common, in workplaces where a union is recognised, for an employer who is in the process of dismissing a worker to invite in the worker's union representative for an informal and off-the-record (in lawyers' speak "privileged") meeting. At the meeting, the employer may make a settlement offer to the worker, sometimes a generous offer, which (if accepted) cuts off the possibility of a protracted dispute, saving both sides emotional distress and money.
The conversation has to be off-the-record because otherwise it might unfairly prejudice a party making an interim concession for the purposes of settlement only. EG an employer might say "for today, I'm willing to consider that the dismissal is unfair, in order to work out how much it might be worth to the worker, and so that I make a credible offer." That doesn't mean the employer actually thinks the dismissal is unfair, and if the worker was able to rely on that concession in later proceedings, you would simply never get any settlement at all.
Why not, the government suggests, introduce a similar process to benefit workers who aren't represented, either by unions or solicitors?
The problems with the proposal are legion. Here I'll focus on three:
1. The reason why protected conversations work between representatives is that (usually) neither side has an emotional engagement in the conversation. If you had the conversations directly between a worker and a dismissing manager, at around the time of dismissal, the worker would be constantly saying "I don't want to be sacked" and the manager would be justifying the dismissal. IE save in the most unusual case, people wouldn't focus on the merits or otherwise of settlement, but simply on the original decision. So "protected conversations" won't get the benefit that's intended for them.
2. One reason why the present system works is that there are safeguards built in for the worker. If the outcome of the conversation is an offer of settlement, that isn't the end of the process. The worker also has the protection, before settlement is finalised, of advice from an independent representative. They may be a trade union rep, although usually it's a solicitor and many solicitors use this process to genuinely interrogate the settlement offer.
At the same time as introducing protected conversations, the coalition is also contemplating allowing employer's personnel departments to sign off settlement agreements on behalf of workers. IE the employer would formulate a settlement proposal, and the employer would decide whether it was a fair offer. This process is unbalanced, and very clearly opens up the possibility of protracted legal disputes – as soon as the worker gets to see an advisor of their own, and the advisor says to them: "you do know that the claim you settled for £500 was worth ten times that?"
3. One of the reasons the current system works is that – on the employer's side – generally the negotiator isn't the manager who took the original decision to dismiss, etc.
The government's proposal is to push back "privilege" to an earlier stage: as the quote above from the BIS illustrates, the conversations they have in mind would be ones long predating a dismissal.
Experience of life teaches that employers generally support their own dismissal decisions, and generally react with unease (and sometimes anger) when they are challenged. This is one reason why claimant lawyers dislike unrepresented Respondents at least as much as respondent lawyers dislike unrepresented Claimants (or if anything slightly more). Owners of small companies fight over every penny and often have real difficulty granting legitimacy to workers who sue them (even when, from the perspective of lawyers or the courts, the workers are obviously right to do so).
Protecting dismissal-related conversations directly between the employer and the worker will mean that the worker will not be able to tell the Tribunal what was said to them during their dismissal. IE rather than protecting genuine settlement discussions; it will simply mean that the Tribunal can't know what the worker was told when they began to challenge their dismissal.
In all sorts of routine circumstances – eg a standard misconduct dismissal – it may be that the employer will have said something that is genuinely prejudicial to their case. EG the worker asks "You're telling me you think I had a fight with Harry, and we both punched each other. So why are you sacking me, but not Harry?" The Tribunal may genuinely want to know the employer's original, unguarded answer. If the answer was given during a protected conversation however, the Tribunal could not be told.
But the worst of it would be if the employer blustered during the conversation, or became aggressive, or (as happens depressingly often) tried to bully the employee into resignation (perhaps because the employer did not understand that a worker who resigns can still, potentially, bring an unfair dismissal claim). Why shouldn't a worker be able to bring this conduct, if it was oppressive, and if it casts light on the dismissal, to the attention of the Tribunal?
Monday 23rd April 2012 at 6:00am
[From Islington Tribune, 20 April 2012]
With more people facing the sack, a barrister claims staff will find it increasingly difficult – and expensive – to claim unfair dismissal writes Peter Gruner.
Things may be bad on the jobs front, but they are about to get a whole lot worse, according to employment barrister David Renton.
Renton, a leading figure in the anti-cuts campaign in Islington, warns in his new book that the coalition government is planning to make it more difficult for aggrieved workers to get a hearing at an employment tribunal.
Those who want to go to a tribunal will for the first time be charged between £800 and £1500 – and that's before they fork out for a lawyer, as they are not entitled to Legal Aid.
Ironically, it was the Tories who first introcyded the employment tribunal under Edward Heath, as part of the much criticised Industrial Relations Act.
Renton's book is entitled Struck Out: Why Employment Tribunals Fail Workers and What Can Be Done. He practises at Garden Court Chambers, Lincoln Inn's Fields.
He said: "Tribunals are meant to provide workers who feel they have been unfairly treated by their employers with an opportunity to seek justice."
"But these new fees will deter many cash-strapped workers who can't afford to apply. Twice as many people are being sacked as five years ago, according to the Office of National Statistics."
Renton slams the Coalition's so-called reforms saying: "They will not improve access to justice and will simply reduce the rights of vulnerable workers."
The changes to the system are beingurged by those who claim that tribunals are dubious, weak or vexatious, and that the average cost to an employer of defending a tribunal claim is £125,000 per claim. But 60 per cent of tribunal cases that made it to a hearing in 2010-2011 succeeded.
Renton said, "The figure of £125,000 per claim was the guess of a single personnel manager in one large company. The average awards for dismissal and discrimination claims are actually just £4,500 and £7,000.
"Of the 40,000-plus unfair dismissal claims before a tribunal in 2010-11, only eight concliuded with orders reinstating or re-engaging the claimant."
The level of tribunal awards if "appallingly" low, says Renton.
"The average wage in the UK is around £24,000; most claims take a year to be heard, and mst claimants are unemployed through the whole of the year", he said.
"But the median award for unfair dismissal was just £4,591 in 2010-2011."
This compensation gap is the product, Renton says, of "old-fashioned rules on compensation, which are intended to make sure that workers leave the system significantly out of pocket."
Much needs to bchanged, Renton says but the proposed reforms are going "exactly the wrong way about it."
This book has much support. Profesor Simon Deakin of the University of Cambridge, who is the editor of the Industrial Law Journal says: "it will be essential reading for its empirically grounded and dispassionate analysis of what has gone wrong and how it might be put right."
And according to Professor Linda Clarke of the University of Westminster: "David Renton's new book is very approachable and readable. It opens up employment law to students and employees alike."
Renton has appeared in some of the most high-profile employment cases of recent years.
[Many thanks to Peter Gruner for the piece, which was based on a telephone interview with me. Eagle-eyed readers will of course have spotted that workers with tribunal cases are currently entitled to legal help, albeit not representation. That right is being constrained, but not abolished, by LASPO].
Thursday 19th April 2012 at 4:00pm
In a recent high-profile case, I acted for a litigant who only became represented mid-way through the litigation. Very unusually, his case involved around 20 Respondents who were separately represented. It was an eye-opening experience to see how differently City solicitors' firms treated my client, before and after he was represented. Beforehand, he received multiple letters warning him that his case was misconceived, and would invariably results in costs being ordered against him. He was told by Respondents firms who had done nothing more than an ET3 and inter-parties correspondence, that their bills were already in excess of £30,000 or more. On the receript of Notices of Acting, there was a lengthy lull, during which all the Respondents held back on making further costs warnings; several indeed approached the Claimant's solicitors with proposals for settlement.
I say this by context to the decision of Recorder Luba QC in Rogers v Dorothy Barley School EAT/0013/12, a case concerning a water bill presented to a school caretaker. The caretaker still works for the school, accordingly his claim was for a breach of contract. But save where there has been a dismisasal (which there had not been) the Employment Tribunal has no power to hear breach of contract claims. The appellant's alternative case, that there had been a deduction of wages, was also hopeless, as there had been no such deduction. Accordingly the case, and the appeal, were misconceived.
Inevitably, the school applied for costs. Recorder Luba declined to order costs, for three main reasons. The claimant was acting in person and was simply not grasping the jurisdictional question that his appeal raises, yet the respondent had not warned him that he was incurring a risk of costs. Second, the Respondent, had not given any notice to Mr Rogers of the extent of the costs it would seek, so he has had no opportunity to assess the amount that was proposed. Third, Recorder Luba took into account the underlying difficulty that gave rise to the proceedings in the first place. It was conceded by the school that the water bills should not have been presented to the claimant for payment. Even if he had no legal remedy before the ET, the underlying fault was the Respondent's.
I anticipate that this case will be appearing in a number of claimant skeletons in future.
(Hat tip to Daniel Barnett).
(Quick update: Rheian Davies points out that the Law Society has provided guidance to solicitors on not taking unfair advantage of litigants in person)
Wednesday 18th April 2012 at 6:00am
[I was sent this by a reader whose hearing took place earlier this year, and who has asked for his story to remain anonymous. What interests me is its typicality: it reflects the sentiment of a minority of claimants, albeit a large minority, who leave the Tribunal convinced that they were not allowed a fair hearing. Often, unsuccessful claimants will complain that the Judge was biased; this is not the approach of my book, which argues rather that there are long-term dynamics - assymetries of the law, and of the common law tradition - which limit the scope for judges and "nudge" Judges towards certain sorts of decision. I have published this account, though, because it is the sort of story that far too many claimants could tell]
My tribunal claim was for unfair dismissal and payment of notice pay. The respondent was a large government department, for whom I worked as a very junior administrator. I brought my claim in early May 2010, and it was not heard until late February this year. I could say a lot about the process leading up to the hearing, but I will confine myself to three typical happenings. In my ET1 I had outlined, fairly clearly, a couple of possible claims for statutory discrimination. At the CMD I offered to provide further and better particulars. The Employment Judge dealt with this by simply saying that the claims were not in the ET1. When I protested, he said 'I think you're just trying to inflate your claim'.
In mid-June 2011, the Tribunal informed the parties that a full-merits hearing had been listed to start in late October 2011. Ten weeks later, at the end of August 2011, the respondent applied for a postponement of the hearing. The grounds were that one of the respondent's witnesses had booked annual leave for the week of the hearing, and that this leave had been booked in April, before the notice of hearing had been received. I objected to postponement: no holiday had been booked and paid for; the leave could be rearranged; the respondent had delayed making the application, and there was no explanation for the delay. The Tribunal granted the application, without giving reasons for its decision. I wrote requesting a review of the decision, taking into account my objections, and I asked for reasons for the decision. The Tribunal responded that under the Rules of Procedure the decision was not capable of being reviewed, and the tribunal was not obliged to give reasons for its decision. I did try an urgent appeal to the EAT: the decision was perverse; the witness was not unavailable. My appeal was dismissed on the sift.
Having got the hearing postponed until late February 2012, the respondent applied to amend its ET3, submitted 16 months previously. The amendment was granted at a PHR in early January of this year. The PHR judgment did not address my objections. At the full- merits hearing in February, the respondent's representative cheerfully voiced his opinion that the application to amend had been misconceived. He himself had made the application at the PHR. His reasons for withdrawing the amendment matched word-for-word my objection to the amendment's being granted in the first place.
I represented myself at the full-merits hearing in February this year. On a number of occasions, I asked questions of the respondent's witnesses, which they had difficulty in answering. On each occasion, the employment judge intervened to ask the witness a leading question, which effectively answered for them.
An important part of my case, clearly pleaded in detail in my ET1, was that the procedures followed by the respondent had been persistently and grossly unfair. This was almost completely ignored by the tribunal. At one point the judge said 'Oh, that's the ACAS Statutory Code; we're not interested in that'. I found out later that the judge had not read my ET1.
In giving oral reasons, the judge referred to two arguments advanced by me. He said I had provided no evidence to support these arguments. In both cases I had spent time in cross – examination, taking the respondent's witnesses through documents supporting my arguments. In at least one case, the documentary evidence is clear, comprehensive, and, I think, irrefutable.
It won't by now come as any surprise to you that I lost. I now have the tribunal's written judgment and reasons. It is only a slight exaggeration to say that this judgment ignores all the documentary and witness evidence in my favour. The judgment mainly relied on the witness evidence of the dismissal officer, much of which is at variance with the contemporary documentary evidence. The tribunal said that the cause of my dismissal was a failure to comply with a reasonable management instruction. The respondent's own dismissal letter said that the alleged failure to comply would have warranted a warning. The respondent seems to have dismissed me principally because of an unparticularised 'irretrievable breakdown in the relationship between us as an employer and you as our employee'.
The judgment also joined with the respondent in placing great emphasis on my leaving a disciplinary hearing before the respondent wanted me to leave. Contemporary documents show that the respondent was not at all bothered by this at the time, but the respondent made a big thing about it at the hearing. My evidence that I would not stay to answer an unparticularised charge, and that the respondent was trying to put words into my mouth, well, that was ignored. The tribunal decided that my leaving was evidence of guilt, though the respondent never claimed that, and the tribunal never explained its reasoning.
No tribunal could have treated any respondent better than this one.
Monday 16th April 2012 at 5:40am
[Susan Archibald was the claimant in Archibald v Fife Council, a case which transformed UK disability law.]
In April 1999, you became disabled; how long was it before you realised you would not work as a roadsweeper again?
As soon as it happened. The doctor kept saying it would get better as it was nerve damage, which can take up to 18 months to heal. I believed that it would but there was no improvement. I really believed every day I woke up that I would be better
What was it like living using a wheelchair?
In a lot of ways it was difficult as people don't talk to you. You see them crossing the road to avoid you or they speak to the person you are with like you're not there. I describe it as a bit like death, as when someone dies some people can cross the road and say "how are you" but others can't, so they cross the road and keep going. People seem to think when you are in a wheelchair you must have lost the ability to communicate. It's soul destroying, especially if you are a sociable person like me.
I understand that you were told to apply for over 100 jobs which your employer without being interviewed once; how did that make you feel?
I was not told to apply I did everything myself, but I just felt they were putting barriers up. They did take me to a school, not for an interview, just for a look. Imagine me, sitting in a small office in my wheelchair and answering phones, taking messages and putting them in pigeon holes for teachers at the top of the stairs. It was an easy-enough job, anyone could have done it, but there was no lift – remember I am in a wheelchair. I did suggest the pigeon holes could have been moved downstairs but they got quite angry at that suggestion and said no way.
I applied for clerical work but then my redeployment officer asked me to apply for a leisure attendant's job; I couldn't clear a hall and set up table tennis tables and goal posts for football. They were really at it to find every barrier for me.
Anyway day before they terminated my employment I was call at 9am and asked to attend an interview in Carnegie leisure centre for the leisure attendant's post. I got ready and went but on arriving and introducing myself to the lady she asked why had I not applied for a clerical post as I had more qualifications than any of her staff?
I told her that was the work I was applying for but never met the criteria for interview. She found that very strange.
I was really depressed and at one point sat with a cocktail of my tablets and a glass of water as I just felt such a failure could not work so lost my wages. I felt I was letting my family down, I'd lost all my confidence. I felt they had stripped it away. And then my baby started to cry. I changed that night; something just made me say no, I have had enough, I just have to get on with it, so I did
Did the union support your case?
Yes, to be fair, I had a really good local rep she was amazing but once they terminated my employment I got a regional officer he was a really nice man but he never knew very much and it was just like he was bringing me the papers and paperwork to go over because he really did not know what he was doing. I googled employment laws on the internet and was reading up on stuff and found the DDA [Disability Discrimination Act], that was amazing. The appeal with the council was a waste of time. It lasted 5 minutes and they never even asked a question.
When I lost that, I went back to computer looking up similar cases, looking at the DDA and how I felt I had been discriminated against. It was actually different to what he was saying but I insisted I wanted it the way I said it.
Did the courts do anything to physically accommodate you, as a disabled claimant?
My Tribunal was in a court in Dundee no lifts no toilets upstairs anything. It was a nightmare but I crawled up spiral staircase every day as I was willing to climb a mountain to take Fife Council to task.
The House of Lords have one lift I so was ok there.
[Since her case Susan has become a fdisability activist. She blogs for the Sunday Mail and has stood as an independent in national and local elections. She has been a member of Scotland's Justice Disability Steering Group which attempts to ensure the widest possible access to courts and tribunals in Scotland; and she is in the process of setting up a Susan Archibald Foundation]
Thursday 12th April 2012 at 8:40pm
I'll be speaking at the following public venues over the next 3 weeks or so.
All readers of the blog are welcome to come; email me at davidrenton[at]gmail.com for more details.
17 April, 6pm Birkbeck college, central London
18 April, 7pm, Manchester Trades Council, Mechanics Institute, Princes Street, Manchester
24 April, Launch, 6.30pm Garden Court chambers, 57-60 Lincoln's Inn Fields, London, WC2A 3LJ
25 April, Brent Trades Council
Further events beyond the end of April here.
Tuesday 10th April 2012 at 9:20pm
A number of changes to employment law take effect this month:
the weekly rate of statutory maternity, paternity and adoption pay increases from £128.73 to £135.45;
the maximum deposit orders that a Tribunal can make increase from £500 to £1000;
the maximum costs orders also increase from £10,000 to £20,000;
section 147 of the Equality Act 2010 is amended to confirm that an employee's representative can be an "independent adviser" for the purpose of a compromise agreement;
the Employment Tribunal rules are amended so that witness statements will ordinarily be read;
the default position will be that unfair dismissal cases will be heard by a single Judge rather than a full panel; and
for new employees taken on after this date, the qualification period for unfair dismissal increases to two years.
I've posted about the most important of these changes before; the amendment to s147 is a pure tidying up amendment, and the new trule that statements should not ordinarily be read reflects what was fast becoming the ordinary practice of the Tribunal in any event.
I do want to say more though about costs.
One unacknowledged scandal of settlement proceedings is the pressure put on Respondents by their own solicitors' fees, some of which are astronomical. Companies overpay for legal advice because of ignorance (they do not shop around for legal advice) and because senior managers put a high premium on the protection of their own reputations. While the going rate for respondent representatives is around £150-£300 per hour, it is not unheard of for respondent lawyers to charge £1000 per hour. Every experienced claimant representative will have been in many cases where the other side was billing ten to fifteen times as much for the case as they were.
Exorbitant fees charged by respondent solicitors are a significant cause of the very considerable contempt that employers in general have for the Tribunal. As a claimant representative, I've been in cases where I put in more than 100 hours onbehalf of my client, just using the figures I've given above you can understand why Respondents are unhapy about having to pay legal fees which (in a complex case requiring 100 hours work) might be anything from £15,000 to £100,000.
The Coalition's solution is both simple and malicious: it is to shift the burden (not immediately, but incrementally) from Respondents to Claimants.
The first step in this is to increase the maximum costs award that a Tribunal can order, from £10,000 to £20,000.
A further proposal which the Coalition played with in its consultation, but has temporarily withdrawn, was to introduce something like the "Part 36″ system we have in civil litiation, where if a party offers to pay the other side something of the value of their claim, and the winning party fails to beat this offer, the winning party pays the losing party's legal costs.
The following scenario is relatively typical in civil litigation: car 1 maliciously smashes into car 2, doing damage which a court will (eventually) assess as worth £10,000. Before the hearing, car driver 1 accepts he was at fault and offers £6,000; car driver 2 rejects the offer and asks for £20,000. Car driver 1 fights the case, incurring legal costs of £30,000. At the hearing, car driver 2 "wins" on damages (i.e. is owed £10,000) but car driver 1′s offer is closest, therefore he "wins" on costs. The result: the driver whose car was maliciously damaged leaves the case with a net £20,000 loss.
The reason the government backed off introducing part 36 offers is that the system is grotesquely open to abuse – particularly in employment law, which in the majority of cases pits a company with nearly-bottomless pockets against an unemployed claimant. IE the costs threats bears down with wholly unequal weight on the two sides.
Represented respondents already make offers which look like Part 36 offers, to unrepresented claimants, as a matter of course. "Lose your case", the claimant is told, in effect, "and you will lose your car and your home."
But they rarely bother with represented claimants who well know the degree of bluster presently involved.
Pure embarrasment stayed the Coalition's hand this time round, but if the present government remains in power for many more years, undoubtedly they will go over to something like the Part 36 system.
Monday 9th April 2012 at 7:00am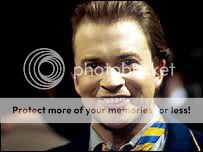 In my book, I give various examples of press stories about Tribunals which a moment's checking would have shown to be predominantly false:
• a personnel magazine's prediction that swine flu would lead to a sharp increase in Tribunal health and safety claims (but the ET doesn't have the jurisdiction to hear health and safety cases)
• a business confederation's survey finding that Labour's employment law changes had cost business £73 billion altogether (including nearly £500 million for "reforms" to sex discrimination law, which had barely changed the law at all)
• stories in years when the total number of Tribunal claims has fallen, focusing on specific jurisdictions where the number of claims has risen, chosen to give the false impression that total claims are rising
To this august company can be added the sub-editor who provided the title to Louisa Peacock's article in Friday's Daily Telegraph 'Discrimination claims expected to soar in 2012'.
The piece says, in summary, that there will be more discrimination claims in 2012 because of changes taking effect on 6 April 2012 increasing the period of continuous service an employee needs to bring a claim from one year to two. Discrimination claims have no minimum service requirement, so some of the missing unfair dismissal claims will be repackaged as discrimination claims. For that reason, we should expect more discrimination claims in 2012.
Now, the real news here is clearly that the government is making changes to employment law, through regulations rather than legislation (i.e. with minimal parliamentary scrutiny) which will reduce the total number of Tribunal claims. Only in that Pravda-in-reverse world where all claims by workers are inherently wrong could it make sense to translate the reality that total claims will fall sharply into the Telegraph-speak of: but (*cough* – affects tone of moral outrage) a minority of claims will still be heard.
The other, more specific, stupidity is this: the changes to unfair dismissal law take effect only for employees starting after 6 April 2012. IE a worker recruited on 5 April 2012, will still be able to bring an unfair dismissal claim if sacked after 5 April 2013, because they will only require a year's continuous employment in order to bring their claim.
IE, if the changes to unfair dismissal are going to have an effect – and particularly if they are going to have more of an effect that the Telegraph seems to think possible – the first possible date at which this will kick in will be 6 April 2013, and probably the effects will not be significant until winter 2013-4 at the earliest.
The changes to the unfair dismissal qualification period could not have an effect on the number of discrimination claims in 2012.
The very nicest thing you can say about the headline is that it does a poor job of explaining the law to the readers of that newspaper.